Welcome to Quality Inn Fresno near Fresno State University
Fresno, CA Hotel – Quality Inn hotel located in Fresno, California
The Fresno, CA Quality Inn® hotel is less than four miles from Fresno State University; its Save Mart Center arena is also in the area.

We are minutes from:

Fresno Yosemite International Airport
Yosemite National Park
Kings Canyon
Sequoia National Park
Discovery Center

Events like Clovis Rodeo, Taste of Towner and Mardi Gras, and fixed attractions, like Chaffee Zoo and the Fresno Art Museum, are nearby. Fresno has plenty of shopping and entertainment and all types of cuisine.

Our amenities include:

Free hot breakfast
Free wireless high-speed Internet access
Free local calls
Free cable television
Seasonal outdoor pool

Read free weekday newspapers over free coffee. You can access copy and fax machines and ask for a room with a desk.

All our rooms have coffee makers, hairdryers, irons and ironing boards. Some rooms have microwaves and refrigerators. Non-smoking rooms are available.

Our great location, rates and accommodations make Quality Inn a perfect place for your next business or leisure trip to the Fresno area. Book your room today.
---
Hotel Features

Free High Speed Internet WiFi
Free Hot Continental Breakfast
Free Newspaper on Weekdays
Free Parking along with Bus
Seasonal Outdoor Pool
Close to Fresno State University and Savemart Center
Air Conditioning
Cable TV with Flat Screen TVs
Some Rooms with Fridge and Microwave
Some Rooms with Desks
Coffee Makers and iron and Boards
NO Pets Allowed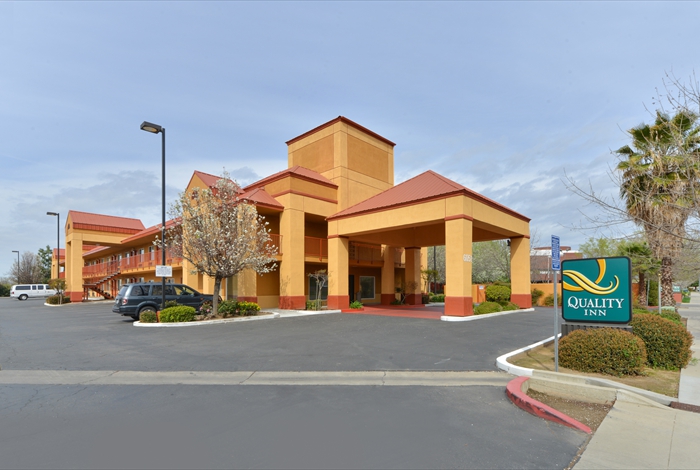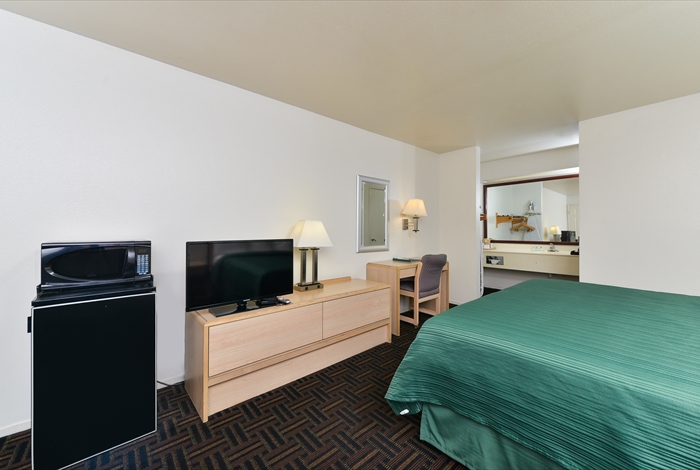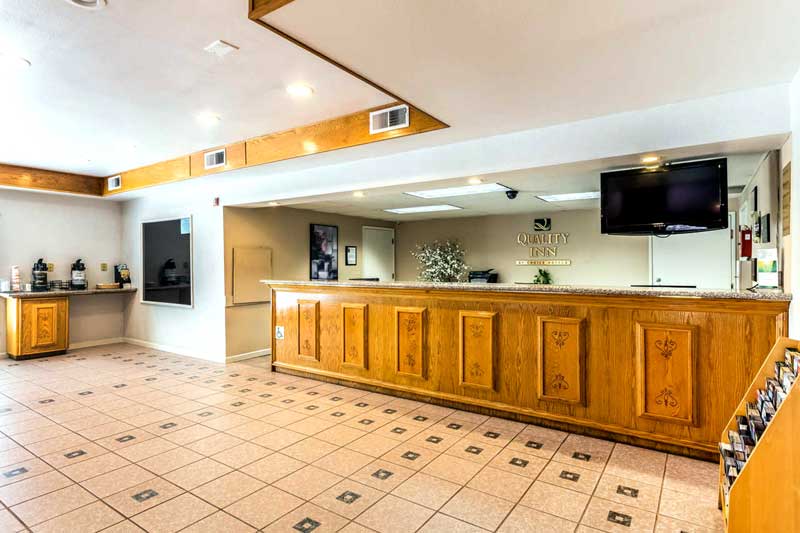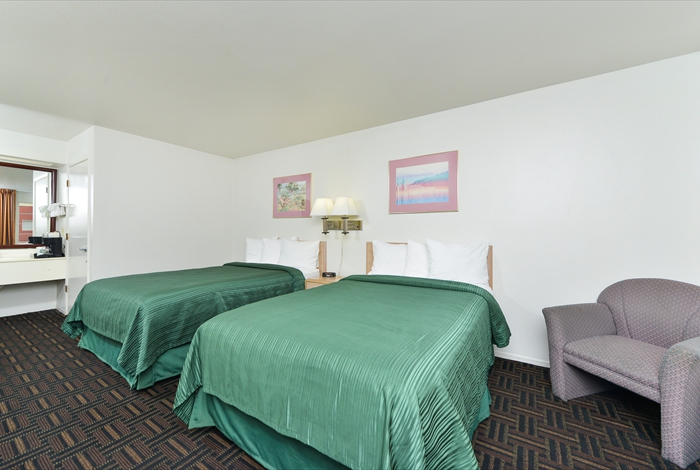 Activities : Are you seeking a small-town experience with beautiful country drives, wine tasting and outdoor adventures? How about diverse cultural experiences from museums and restaurants to festivals and celebrations? If you're not sure where you can find all of that in one place, you don't have to look much further! Fresno, California's year-round playground, offers all of this and much more!
Airport : The Fresno Yosemite International Airport offers our guests the use of the Cell Phone Waiting Area for those times when picking up arriving passengers from the Airport. The Waiting Area allows motorists to pick up incoming passengers when called by personal cell phone when ready to be picked up. This Cell Phone Waiting Area will accommodate the security limitation that restricts vehicles waiting at the terminal curbside, without motorists needing to circle the airport drive perimeter.
Attractions : Yosemite Valley, home to many of the famous cliffs and waterfalls that make Yosemite National Park famous is accessible by car and bus all year.
Business : The EDC's mission is to expand and grow Fresno County's core industries. To accomplish this objective, the EDC has launched the Business Expansion and Retention (BEAR) Action Network, one of the organization's most valuable and innovative programs, proving to be a core component of the EDC suite of services. The program focuses on Fresno County's existing companies which represent the local economic base. Studies have shown that these businesses are responsible for up to 80% of all net employment.
Casinos : Welcome to Fresno Casinos, we don't want you to feel like you're at just any casino...we want you to have a memorable experience.
Dining : Restaurants in Fresno are among some of the best. With a wide variety of food to choose from, your only option is to enjoy your meal. Dine in an Italian restaurant or perhaps grab some Mexican food. The restaurants in Fresno offer a little bit of everything.
Downtown : Discover something new and unexpected in the urban heart of Central California: Downtown Fresno! Explore the sights and sounds of Downtown and find something exciting to do with your friends and family!
Golf : Fresno is home to many wonderful golf courses. Get to your favorite course early and refine your stroke on the driving range and putting green before testing your skill on some of the finest courses in the Central Valley!
Government : Boards, Commissions and Committees. There are approximately 100 Boards and Commissions to which the Board of Supervisors appoints some or all of the members. There is an on going need for all interested residents to apply for positions on commissions which are of interest to them. Each Board and Commission has an issue, policy and/or program focus, and appointees generally represent defined communities of interest. The Board of Supervisors relies on these groups to advise them on a wide range of issues affecting their constituencies and to assure they are responsive to community needs.
Hospitals : Community Medical Centers' mission is to improve the health status of the community and to promote medical education. Despite operating in a climate where rising costs and inadequate government reimbursement have caused physician groups, hospitals and other health care providers to fold, we continue to prudently expand facilities and services for one of California's fastest-growing regions.
Shopping : Fashion Fair really has it all – wonderful department stores, favorite specialty shops, memorable restaurants and a satisfying food court – all in a pleasing package in the heart of Fresno.
Sports : The mission of the Department of Athletics is to support the objectives of the California State University, Fresno. At its core, the department endeavors to provide a distinctive educational and life-skill development experience for young men and women with exceptional athletic abilities. The Department of Athletics supports gender equity, promotes diversity and focuses on the well-being of its student-athletes on the field and in the classroom. Additionally, intercollegiate athletics
University : At California State University, Fresno we have never been more engaged in fulfilling our academic potential than we are today. Our students and faculty are advancing the academic reputation and distinctiveness of our university every day. The success of our university community is having a positive impact on our region, state, nation and the world.
Quality Inn Downtown State University Fresno California CA Hotels Lodging Accommodations Budget Affordable Motels Cheap Vacation Packages Specials Weddings Business Travelers Business Meetings Extended Stay